Juniper figure
Film and TV Stars: Patrick McNee

Year: 1998

Limited: 3000 figures

Juniper,London
produced in China

Size: 1:6
"Help Patrick,defender of the realm"
Patrick Macnee (mispelled as McNee) dressed as John Steed in a grey suit (on the box) with a matching bowler hat and brolly.
Crafted in PU resin, ready to be painted.
With the box comes a certificate of authenticity with the production number; the same number is printed on the backside of the box.

The Patrick Macnee/John Steed figure is one of five TV stars figures produced by Juniper - one of them is Diana Rigg/ Mrs Peel.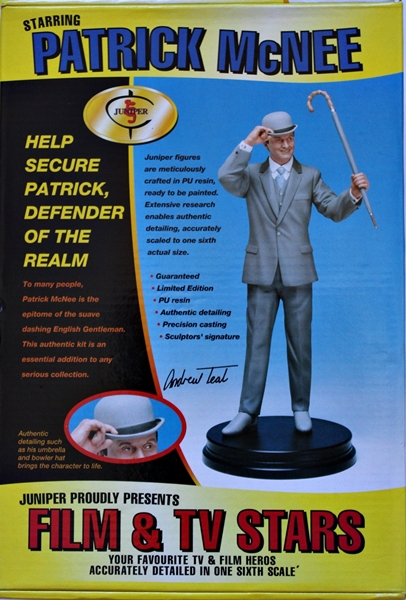 The head piece looks terrific, very realistic.