"Bowler or batsman? Bit of an allrounder".


"The sound of a cricket bat" (TNA Dead Men Are Dangerous) is heard five times during the Avengers: Death at Bargain Prices, Honey for the Prince, Love All, Fog and TNA Dead Men are Dangerous.

The TNA episode shows the only "regular" cricket play.

Cricket is twice in a series 6 episode when Steed watches Mother playing cricket in an indoor cricket arena in Love All.
In Death at Bargain Prices Steed had to use a cricket racket to defend himself against a knife attack. He knocks the knife into a dartboard with the cricket bat - hundred points for John Steed/ Mr. Macnee.
"Straight drive to mid-on. It's all in the grip, you know".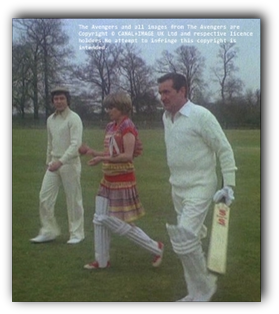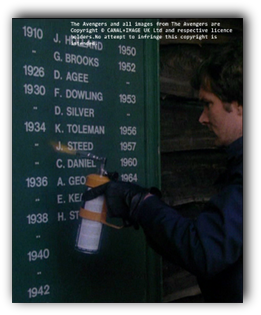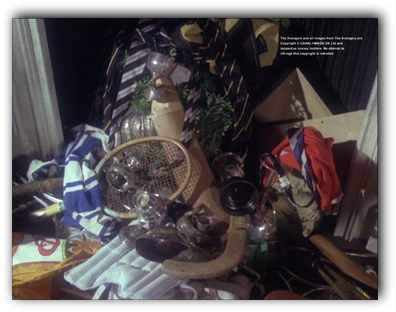 Young Steed played opening batsman in the school cricket team. "He was the best there was", says his former teacher in Dead Men are Dangerous. He still was an excellent player when he was 35 years old as his name is visible on the honour's board of his Cricket club (Dead Men are Dangerous).
As his Royal Highness, Prince Ali, is a cricket fan, Steed has to show his cricket skills in Honey for the Prince where he bowls for the prince. He told Prince Ali that he once played a cricket match in Rawpindi (Rawalpindi?) - it would mean that Steed has been in Pakistan.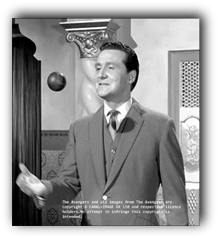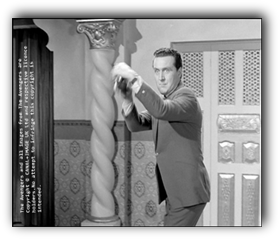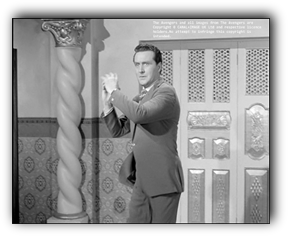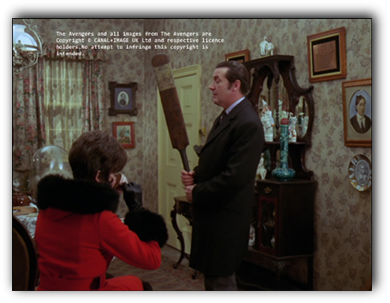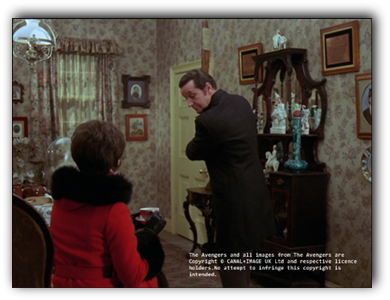 Steed can't keep the hands off the racket as he finds one while searching for the historic killer named the Gaslight Ghoul series 6 episode Fog.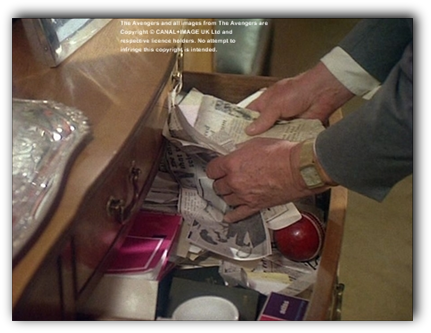 He kept one of his cricket balls, I guess it was special one for him. One can see it in TNA Dead Men are Dangerous.



Steed is going to an annual (Eton?) cricket match every year (TNA Faces). He reminded his friend Mark Clifford not to forget it.