Emma Peel

was Steed's partner from November 1964 until 1967/68 (The Forget-Me-Knot)

Initially conceived as a carbon copy of Cathy Gale, Emma Peel quickly took on a life of her own in the person of Diana Rigg.

Mrs. Emma Peel was born in 1938, the daughter of Sir John Knight (mother's name unknown). It seems likely that she attended either Oxford or Cambridge for university, however all that's revealed about Mrs. Peel's education is that she "wasn't at Roedean or Somerville." In any case, she's evidently very well educated in mathematics and physics, writing papers on mathematical algorithms in bridge (The Joker) and on thermodynamics (Death at Bargain Prices). She extends her scientific interests throughout the series, and seems to have experience in biology, chemistry, astronomy, and botany.
Emma Peel drove a white 1964 Lotus Elan S 2 and a powder blue 1966 Lotus Elan S 3.

In series 4 she lived in a Penthouse flat in Hampstead, from series 5 on in a studio flat near Primrose Hill (information by The Avengers Forever).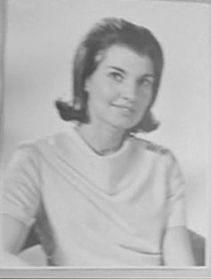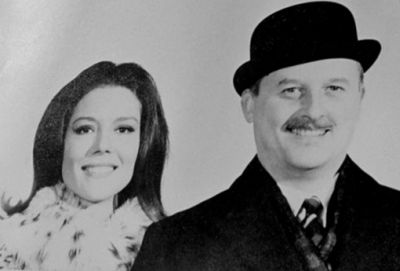 At the age of 21, Emma Knight became the CEO of Knight Industries, following her father's death (The House that Jack Built). She certainly must have married test pilot Peter Peel sometime between becoming CEO and partnering with Steed, for by the time she's 27 she is a widow, her husband having been lost on a test flight over the Amazon rainforest in either 1964 or 1965.

When Emma Peel met John Steed is unclear. At the end of Lobster Quadrille, Cathy Gale leaves Steed and he makes a phone call to an unspecified woman, asking for her assistance. The relationship between Steed and Mrs. Peel certainly indicates that they have known each other for some little time before becoming partners, so it's likely that their personal relationship began during the same years that Steed worked with Mrs. Gale.

The potential romantic or sexual relationship between Steed and Mrs. Peel is left open to the viewer's imagination. Writer Brian Clemens claimed that the relationship was written to imply that they had been lovers previously, but were no longer sleeping together. Patrick Macnee later stated that the characters were sleeping together "four times a week," while Diana Rigg said that they may have been active in the past but not any longer. What is certain about the Steed/Peel relationship is that it's one of the closest ones shared by Steed and any of his partners. The pair share a strong affection for one another, comfortable in one another's flats, sharing intimate meals and trips to Paris.

Mrs. Peel appears to have a few friends other than Steed. Her friend Jeremy Wade invites her and Steed for a Christmas weekend in Too Many Christmas Trees, while her friend Laura Beaufort is the catalyst for events in Man-Eater of Surrey Green. She seems to become good friends with Nicky in Quick, Quick, Slow Death, although the dance instructress is never referred to again. It certainly appears that Steed is Mrs. Peel's closest friend and confidant from 1965 onwards.

Steed and Mrs. Peel's working relationship ended with the return of Peter Peel from the Amazon rainforest, where he had vanished three years previously. His return prompts an understated but emotionally charged good-bye between Steed and Mrs. Peel as she departs to rejoin her husband (The Forget-Me-Knot). There is indication in The New Avengers, however, that the pair have been back in touch and that Mrs. Peel is "not Mrs. Peel any more," indicating either the death of her husband or, more likely, a divorce.

Emma Peel was also an amateur painter and sculptor, dancer, model, and karate expert.

© Lauren Humphries-Brooks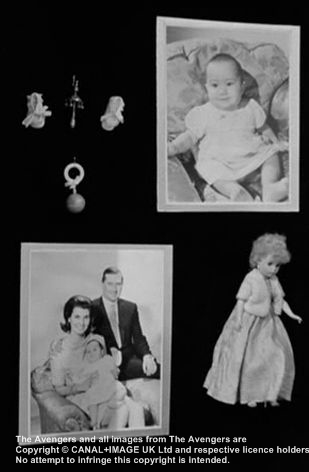 Trivia

The newspaper (from 18 January 1966) in The House that Jack built mentions that Emma took the helm of her father's industries at the age of 21, which can't be true as she would have been 19 years old when she started working with Steed and Mrs Peel is definitely not that young. Steed knows better as he mentions in Deadline and Dead Duck that she was 27 in 1966.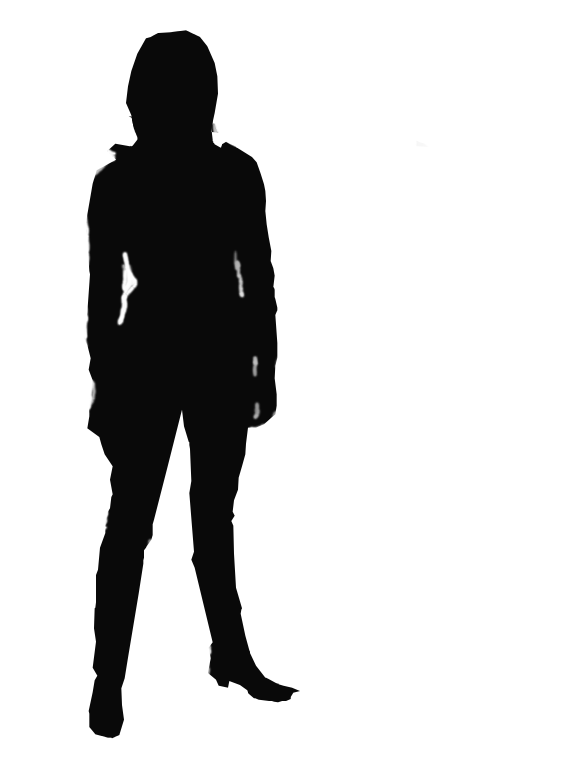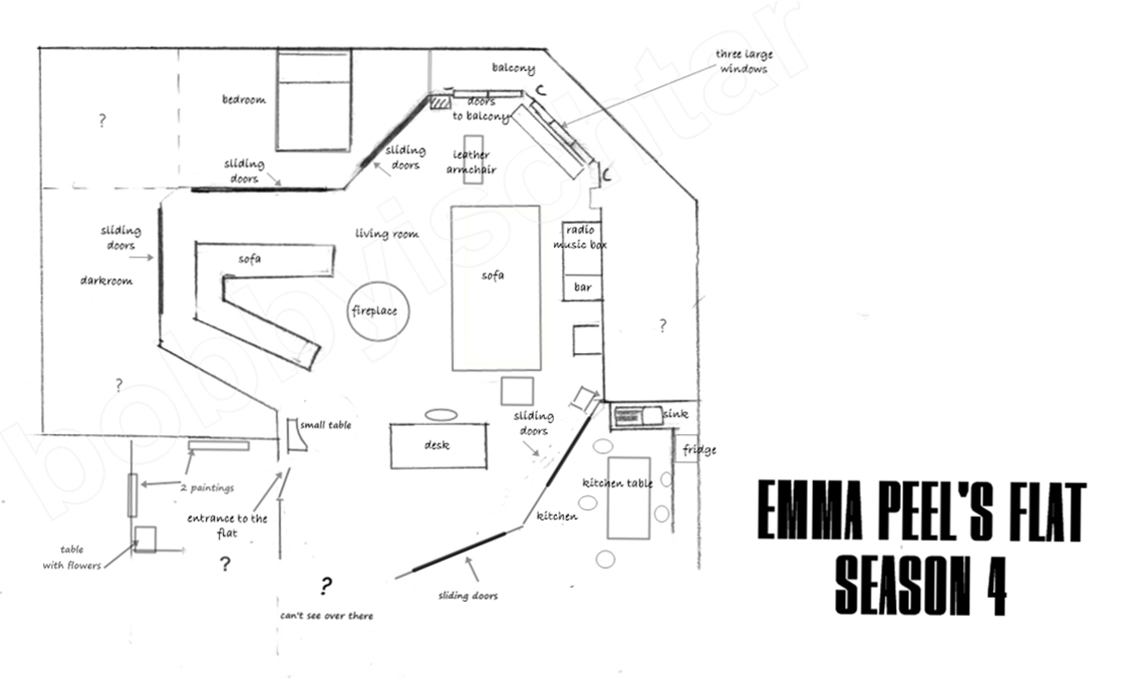 Trivia:


Diana Riggs's stuntwoman was Cyd Child.


Hard to believe, but Diana Rigg was not the first choice for the role of Steed's new partner, as Elizabeth Shepherd was initially cast as Emma Peel. But after filming the first episode (The Town of No Return) and part of the second series 4 episode The Murder Market, the producers decided that Shepherd was not the right choice for the part.
The outside of the building with the flat appeared in The Girl from Auntie. It's Hightpoint Hill II, North Hill London, N6.
Baby Emma with her parents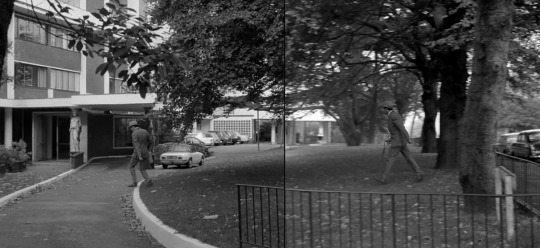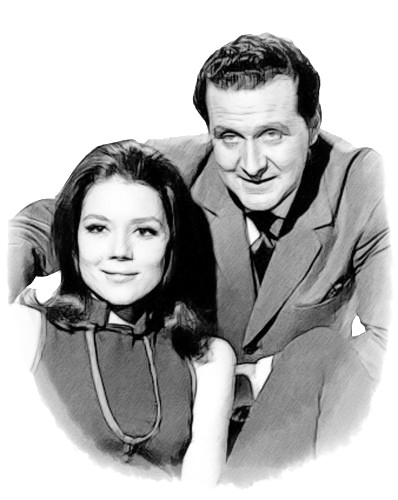 Emma Peel's father died in a shooting accident (The House that Jack built)