In The Eagle's Nest, the fisherman realizes that Steed is a fishing man himself by the way he's holding the fishing rod. Afterwards, Steed and the fisherman talk shop about-about the deep sea bass and the man is convinced that Steed got his strong wrists from pulling the trigger fish.
Purdey, however, believes that the sturdy wrists are the result of pulling many Champagne corks.

When Steed is returning from his holidays in The Girl from Auntie, you can see a landing net and a basket in the taxi.

The fish trophies in Yuill's office in Dial a Deadly Number are those from Steed's first flat or at least they are similar ones. A painting of a fish can be seen in Steed's garage at Steed's Stud in Hostage.

Steed is pretending to go fishing in Castle De'ath because he's looking for evidence in the moat of the castle and he's diving in the moat.

He is talking shop again with Cynthia in The Positive Negative Man and suggesting her the use of a Flaming Kestrel fly instead of a Red Coachman. He tells her that he got a ten pounder salmon just a week ago - in Bond Street where it felt out of a window straight into Steed's arms, but he threw it back because it would have been "hardly sporting to hold onto it."

So much to the angler Latin.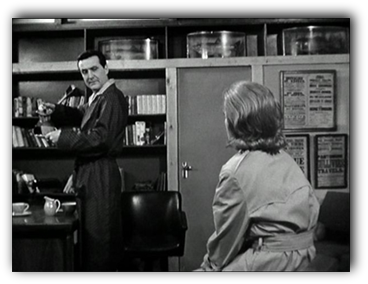 Left: Fishing trophies in Steed's first flat as seen in The Golden Eggs, the trophies can also be seen in the secret clinic of the Ministry in Noon Doomsday.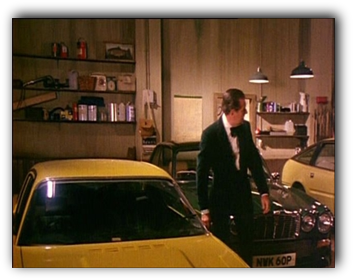 Below: Painting of a fish in the garage in TNA Hostage.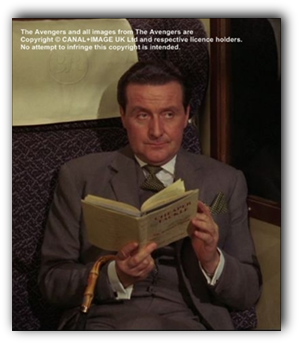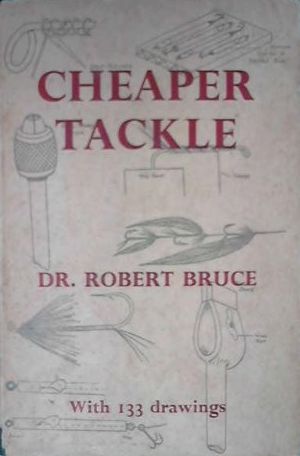 In episode A Funny Thing That Happened on the Way to the Station Steed is reading a book about fishing tackle. It's "Cheaper Tackle" by Dr. Robert Bruce.