Sometimes there is a papillon collection; sometimes one can see small pictures with male or female persons or the head of a bear trophy left to the stairs.

In a few episodes works from different painters can also be seen.
Usually, the paintings hang on the wall right to the stairs to the upper floor.

They show paintings of
1.Paul Gauguin, the large left one is "Nevermore."
2. the upper right one is "Elvira" (1918) by Amedeo Modigliani,
3. the third painting is a seated act also painted by Modigliani.

Again, there's a connection between Steed and Patrick Macnee. Mr. Macnee had a beautiful set of female nude art paintings at his London flat and kept one of it later at Bosham where he spent his free days while filming the Avengers in the sixties. The picture there reminds of the style of 19th-century painter Pierre-Paul Prud'hon.

It's also interesting to see that younger Steed likes modern art, while the 'older' Steed of the Emma Peel era lives in a flat decorated in Edwardian Style.

Steed has a collection of female nude, both paintings and sculpture. He's a man who loves women and the presentation of the female body through art.
In flats of the later series, Steed has other pictures or paintings such as images of ships and uniformed soldiers, still life, portraiture, paintings of battles or landscapes.

At the level of the living room, one can see a collection of theater placards - similar ones are also in his second flat in episodes of early series 3.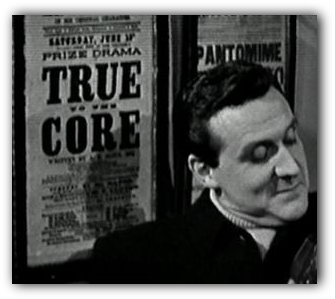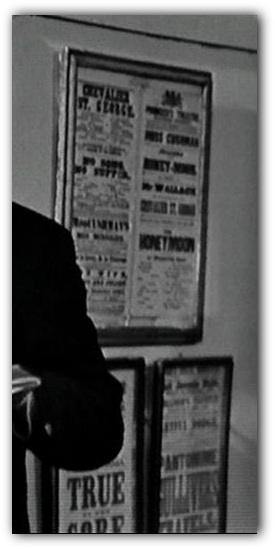 On the walls, there're theatre and concert posters. Apparently, Steed likes to go to events. Otherwise, he would hardly keep such items. Such advertisements are also in the second flat, 5 Westminster Mews; later Steed has only paintings or photographs in his flats.

"True to the Core: a story of the Armada" is a play from 1866.
"Chevalier St. George" - I guess an opera or a concert or a play about the musician?
"Pantomime. Gulliver's Travels" - is a Grand Christmas pantomime?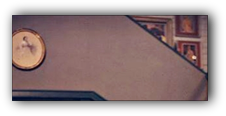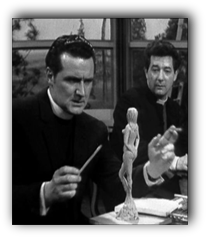 Trivia:

Steed modeled a small female clay figure in The Little Wonders (or at least he finished the work).
It is the only artwork that Steed is ever doing during the Avengers.
Mrs. Peel is painting and makes sculptures, Mrs. Gale likes photographing. Steed, however, seems to have no interest a creative art (unless you count his "cat drawing" in The Hidden Tiger as art).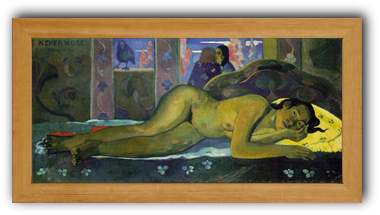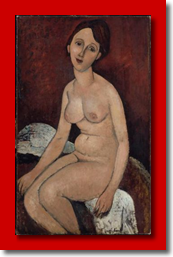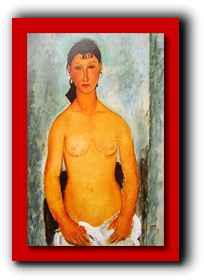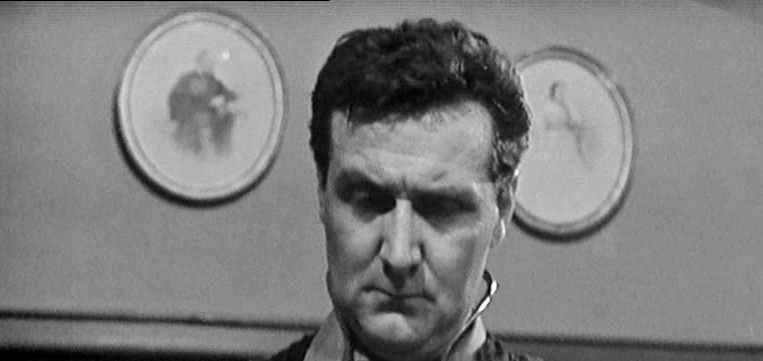 The Avengers and all images from The Avengers are
Copyright © CANAL+IMAGE UK Ltd and respective licence holders.
No attempt to infringe this copyright is intended.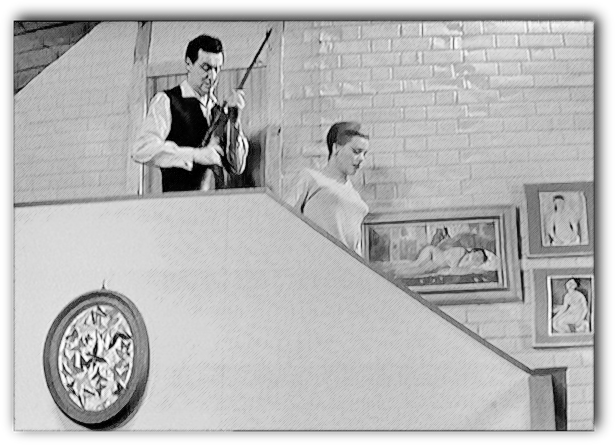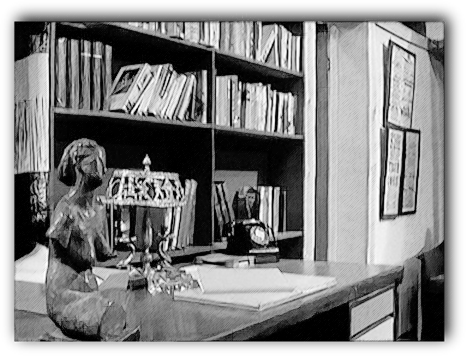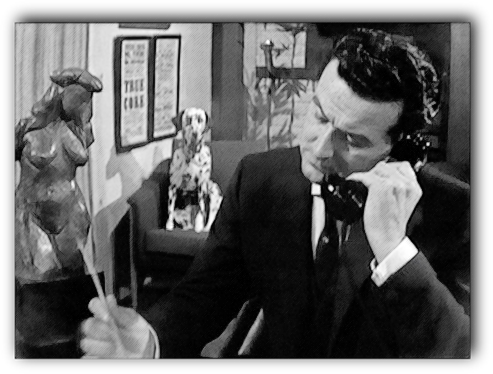 5 Westminster Mews, S.W.1 - The Living Room