John Steed's Flats - No.3

Steed's third flat was located at 4 Queen Anne's Court, Tothill Street Westminster near Parliament.
The address can be seen in the episode The Murder Market.

Steed's flat appeared in 11 episodes of series 4 of The Avengers, for the first time it is in The Murder Market, and its last appearance was in the episode Honey for the Prince.
List of appearances

The agent lived here from 1964 to 1966.

From his living room window one can see the Parliament and Big Ben over Parliament Square and St. Margaret's Street. Judging by the view to Big Ben, the flat has to be at least on the third floor of a building.


The flat consists of three rooms: a spacious living room with a fireplace, a large kitchen and Steed's bedroom.

One of the rare color photographs shows the flat painted in tasteful colors. In the living room, pale green pastel tones prevail, beige or white on the walls of the living room mixed with an eggplant-colored carpet and a red Knole sofa. Opposite the window side is a large fireplace, but the (white?) mantlepiece is never in operation. From large French windows, Steed looks at the Houses of Parliament and Big Ben, so the flat is close to Whitehall and the Ministry of Defense.

Two people died in this flat, both in Honey for the Prince.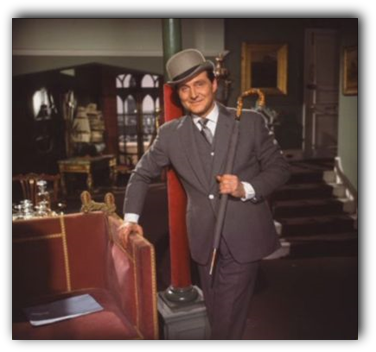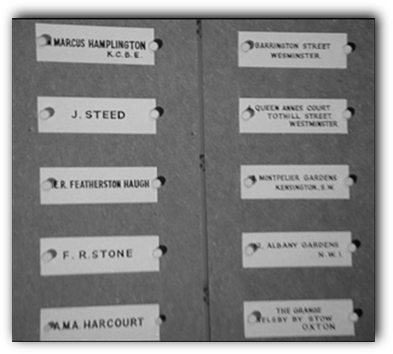 The Avengers and all images from The Avengers are
Copyright © CANAL+IMAGE UK Ltd and respective licence holders.
No attempt to infringe this copyright is intended.