Steed reads "Great disappearing acts" in The Town of no Return.

A book can be seen on his bed stand in Too Many Christmas Trees.

He studies a book about Ventriloquism at the end of How to Succeed...At Murder?

In episode A Funny Thing That Happened on the Way to the Station Steed is reading a book about fishing tackle. It's "Cheaper Tackle" by Dr. Robert Bruce

He and Mrs Peel search for information in a lexicon about birds in The Winged Avenger.

While Steed is lying on the sofa he reads an unidentified book while Tara is cooking in the kitchen (The Rotters).


comic books.

Steed is a fan of Hergé's Tintin et Milou.
He owns at least four comic books:

Tintin in Tibet - Man With Two Shadows
The secret of the Unicorn - The Outside-In Man
Tintin au Pays de l'or noir (French version) - The Golden Fleece
Le Lotus bleu - Look - (Stop Me If You've Heard This One) But There Were These Two Fellers...



magazines in

Killer Whale

Death of a Batman


Newspapers

He has abonnements or at least reads of "Morning Post", "The Daily World" (The Golden Eggs) and "The Times Financial" (The Medicine Men"
There're several bookshelves in each of Steed's flats or his mansion and he is reading in a few books during the series.
Steed is also reading in bed (Too Many Christmas Trees).


He owns a Marcel Proust which he had lent to his friend Hal Anderson (The Wringer), got his knowlegde about white dwarves form a boys book about astronomy (The White Dwarf) and bought several astrology books in the same episode (Patrick Macnee had a faible for astrology).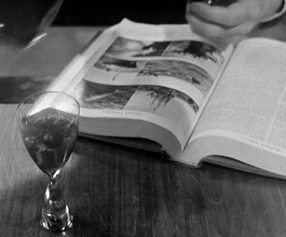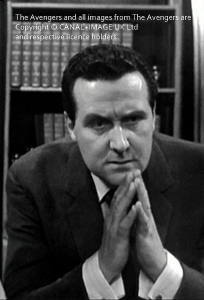 Mrs Gale's Encyclopaedia Britannica
furthermore: reading an article about ambra in the Encyclopaedia Britannica in Killer Whale
It's hard to say what kind of interests Steed has. Obviously he owns more knowledge than fiction literature. His interests include astrology, numismatic, ornithology, biographies, history, but he also reads philosophical books.