4,5 Litre Bentley from 1929

In May 2017 and October 2017 the current owner of the Bentley, who bought the car in 2005, added several new and vintage photos of the car and new information about the car's history on the website VintageBentleys.org

According to another member of the website,the car had seven owners between 1953 - 1972.

Information by Vintagebentleys.org



This man loves his car, and Steed is loyal to his old loves!


When Mrs Peel suggests it would be time to buy a new car and to retire the Bentley to The British Museum in Too Many Christmas Trees, Steed says: The quality of a a lady's performance is not measured by her years
Trivia:


Instruction book for the 4,5 Litre Bentley

Steed can open the driver's door of this model (he did in The Master Minds), while the other Bentleys have the hand break outside on the drivers side.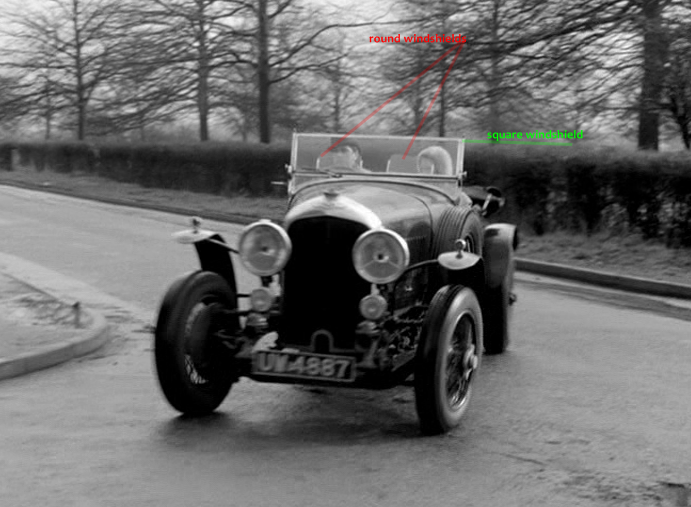 The Bentley with the round and square windshields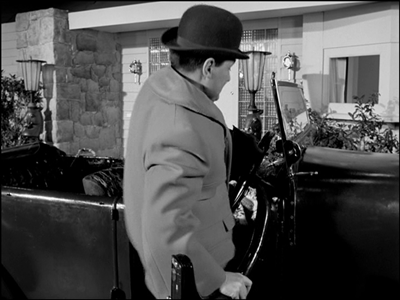 UW-4887

4,5 litre Bentley
1929

License Plate: UW 4887

Chassis No.: KL 3590
Engine No.: KL 3590

(The car's registration number is now: CHH 196 and the car got a new engine: NT3132)

Delivery date of the Bentley: November 1929

The car is a four-seater, originally with a tourer body; the coachbuilder was Harrison.
First owner was A.J. Stark.
Series 4

The Master Minds
(first appearance of Steed's Bentley)
Dial a Deadly Number (parked in the garage)
Too Many Christmas Trees
Room without a View (last appearance)



(During filming The Avengers he same licence plate was also used for the 3 litre Bentley from 1928 in several episodes)

In March 2018 I bought two photos and a newpaper clip from 1969 reveiling new information about Steed's Bentley.
According to the article in "The Huddersfield Examiner" the Bentley was the property of a business man from Huddersfield.
Photos: Huddersfield Daily Examiner