But the umbrella is not just a fancy part of his fashion, but it's much more a weapon for John Steed in many fights.
Inside the brolly there is a hidden steel blade, a sword, or better said a saber as Steed points out in The Charmers.
"You know a saber is my weapon."

Steed has other canes with hidden blades (The Joker, The Thirteenth Hole).
But Steed used the umbrella sword as a weapon only twice during The Avengers: in the episode The Grandeur That Was Rome and in Homicide and Old Lace.

But it's so popular in The Avengers as it's part of the intro of the colored Emma Peel season.
It can also be seen in a scene of The Correct Way to Kill in the umbrella shop.

For fights without the blade go to section Fighting.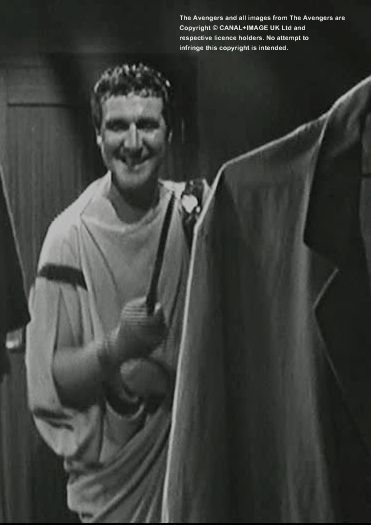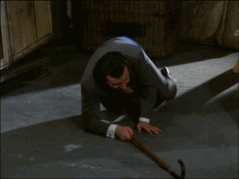 There are only two fights with the brolly sword in all episodes of The Avengers.
Steed is using a short saber in The Grandeur that was Rome, and a smaller blade in Homicide and Old Lace.
Another brolly sword of Steed in his grey umbrella can also be seen in a small scene in The Correct Way to Kill.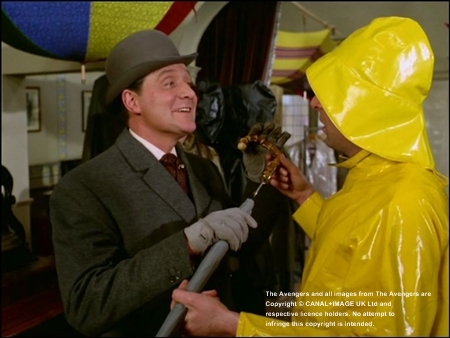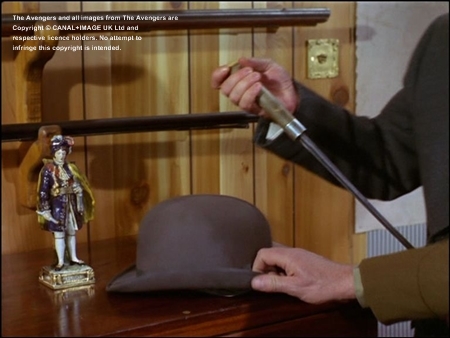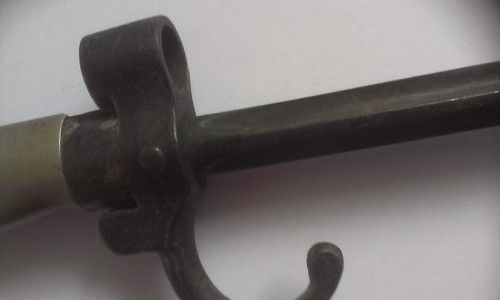 Steed used two different cane sticks with hidden blades, one of them in Small Game for Big Hunters.
It's a flexible blade, and another blade appears in The Joker.
It looks like it was made from a cross bayonet.
The cane as seen in episode The Joker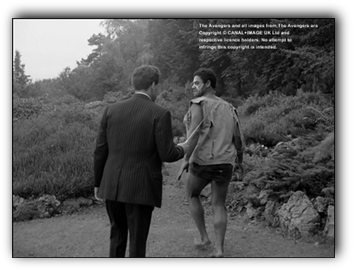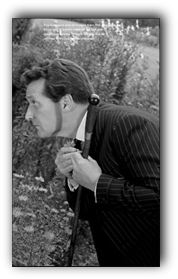 Steed defending himself with an umbrella sword from the gaslight ghoul club in Fog.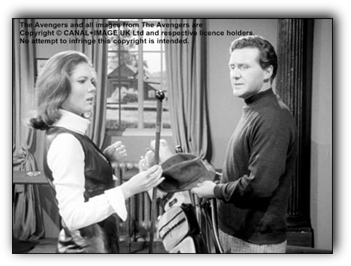 The Thirteenth Hole he explained Mrs. Peel that he has a special cane.
"It's a sword stick; it's got a sword in it." But soon enough Steed has to realize during a fight that he took the "the wrong stick."
No wonder he was mistaken!
The cane looks exactly like that one from Small Game for Big Hunters.
And Denis from Steedumbrella spotted another cane in A Sense of History.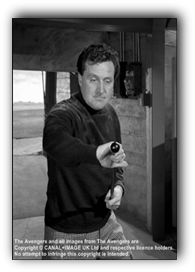 In Small Game for Big Hunters is Steed using one of his cane swords.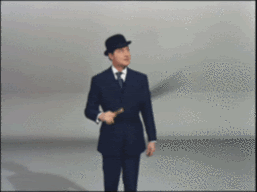 The Brolly - Steed's Hidden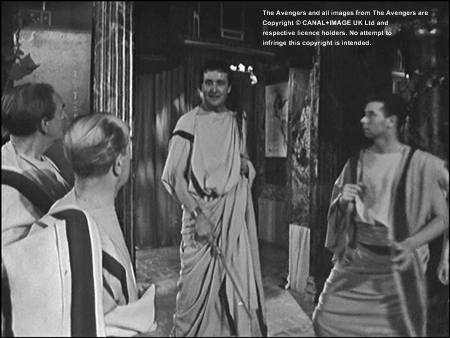 Umbrella shop scene in
The Correct Way to Kill.
Fight scene in series 6 episode
Homicide and Old Lace.

Trivia:

Steed used his brolly sword in several comics such as in the Diana comic, story eight from 1967.

It has another appearance 2014 in the Steed and Mrs Peel ongoing comic, The Return of the Monsters ( or Issue 9) during a fight against the Cartney children near Steed's destroyed flat. Ms. Cartney is able to draw Steed's sword: "I was hoping this was the umbrella you brought. So much better than the one with the camera." Mrs Peel saved Steed here from being killed with his own weapon.
The umbrella sword in the set of The Avengers in Colour - John Steed & Emma Peel Deluxe Talking Action Figures, Product, Enterprise Ltd., Year: 2005