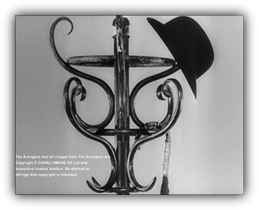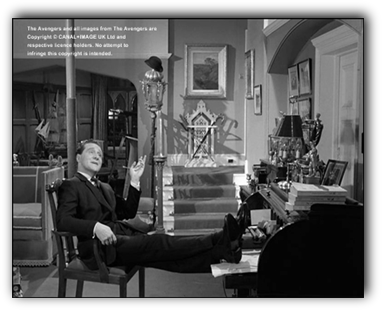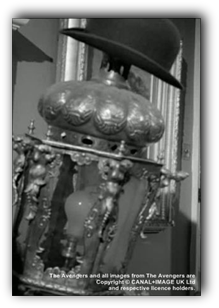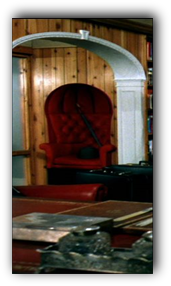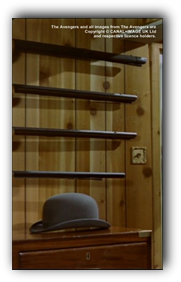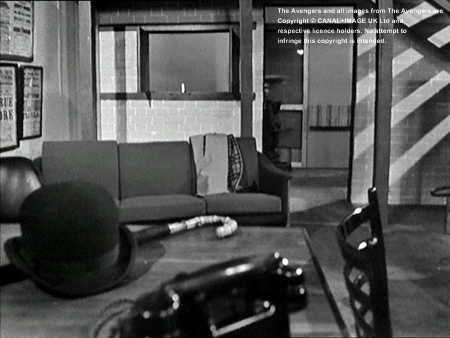 Season 2: There is no special place for his brolly and bowler in the first flat, 5 Westminster Mews SW.
Season 3: Bowler and Brolly have their place at the hat stand in the second flat. Steed uses a metal one left to the door (Death of a Batman) and a wooden one, that stands at different places.
Season 4: In the 3 flat Steed places the bowler on the lantern lamp or of the whangee cane handle of his umbrella in the white metal umbrella stand right to the entrance door.
At Steed's Stud sometimes the sphinx (Cat amongst the Pigeons) in his living room has to serve as a bowler stand.
There also is a brolly stand right to the entrance door, similar to that one from flat no 4.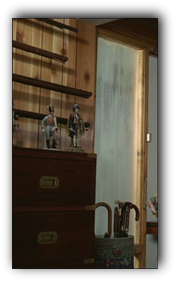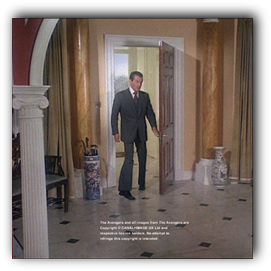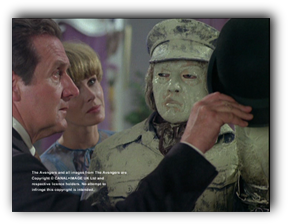 Unusual bowler stands are the last Cybernaut in TNA The Last of the Cybernauts...?? or a snake in Target!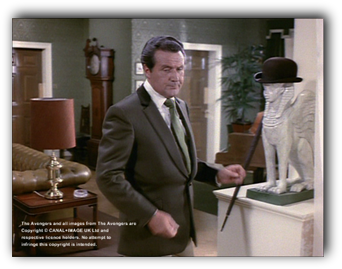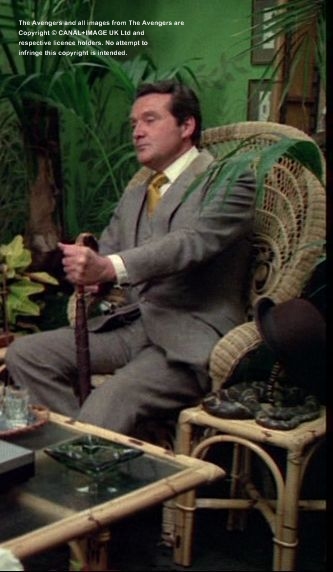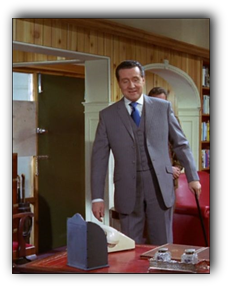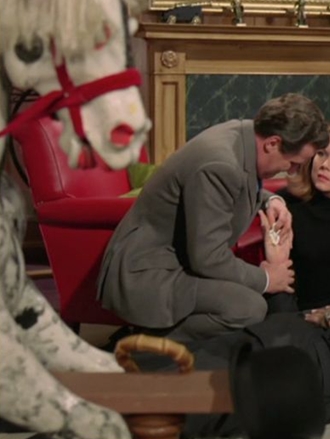 Season 5: At 3 Stable Mews they have a place on the red armchair behind the entrance door, in the blue and white or brown brolly stand (both can be seen in The Joker) right to the door or the hat is lying on the large chest of drawers right to the entrance door.
In the first episode of series 5 a rocking horse in Steed's living room suits as a stand for brolly and bowler.

A Home for Brolly and Bowler