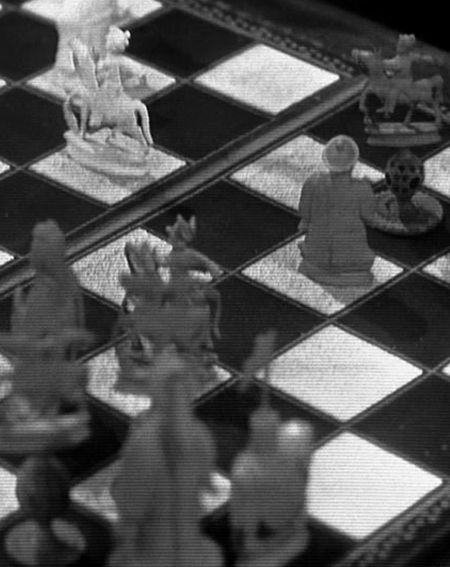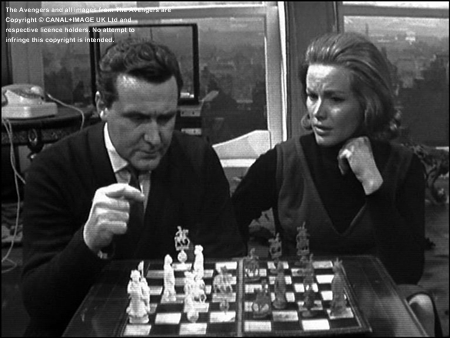 The White Elephant - In his second flat, 5 Westminster Mews, a chess game appeared for the first time in one of Steed's flats.
Steed owns an ebony chess set.
Concerto - the only episode where Steed is playing twice a chess game with different partners in Mrs. Gale's flat. He sits over a game of chess with Mrs Gale at the beginning of the episode, and has another game with his Russian colleague at the end of Concerto.
Mrs. Gale owns a unique chess board; a magnetic chequer board with a telephone on the underside of the board.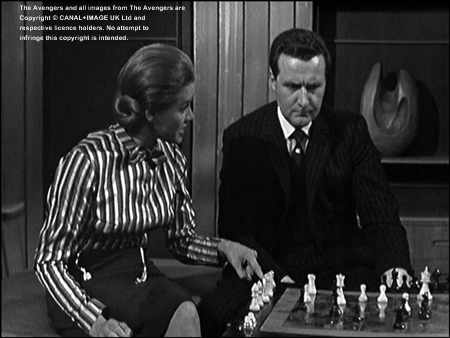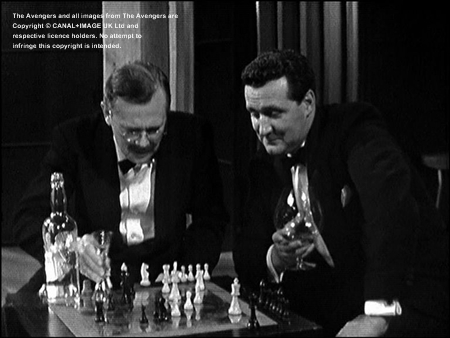 Lobster Quadrille is the chess episode long time before Room Without a View or the Chess opening sequence of series 5 were popular. There are two chess sets in Steed's flat, there's the chess shop, the chess style tiles at the mortuary and the restaurant in chess style.
Steed and Cathy are not playing chess but they are trying to decipher a code which is hidden in a text which describes gambits.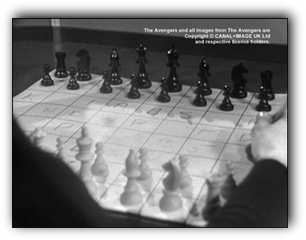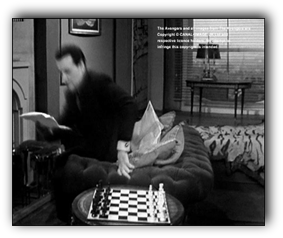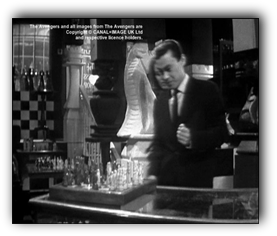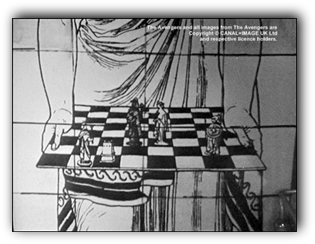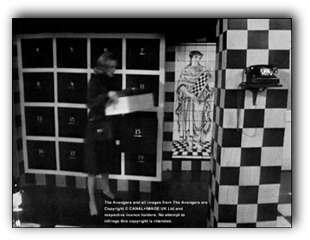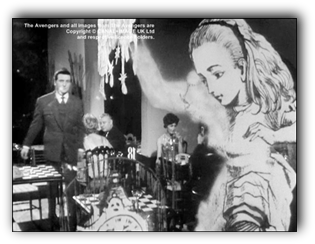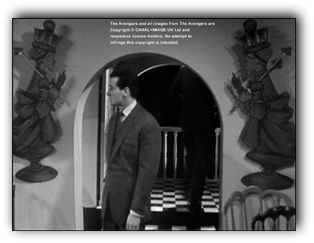 Other The Avengers episodes which have a regard to chess are:

Propellant 23, The Master Minds, Room Without a View, Never, Never Say Die, Get-A-Way!, They Keep Killing Steed.

Promo - The Chess Sequence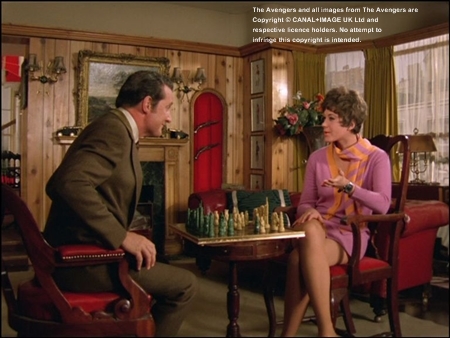 Chess with Tara King
Super Secret Cypher Snatch