Designed by GOEMO.de

Steed seems to practise others sports too. His storage room in Who's Who??? is filled with sports equipment. In episode Stay Tuned he packs things for skiing, and the taxi is full of sports equipment in The Girl from Auntie when he returned from a holiday. So is the boat in Eagle's Nest in the first episode of TNA and a cabinet filled with memories from his time at Eton in TNA Dead Men Are Dangerous.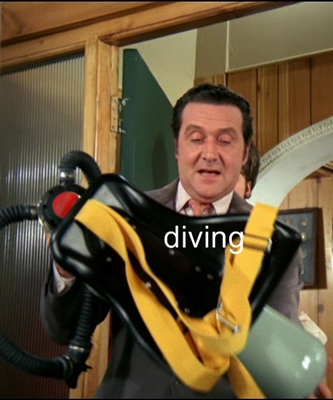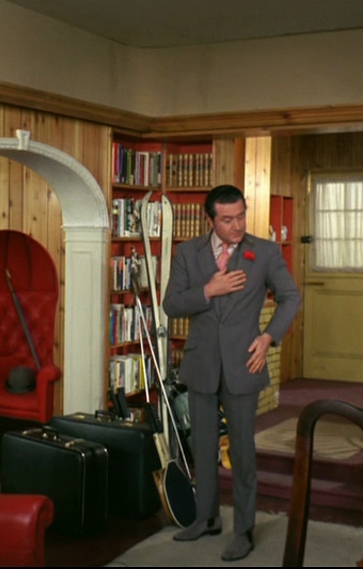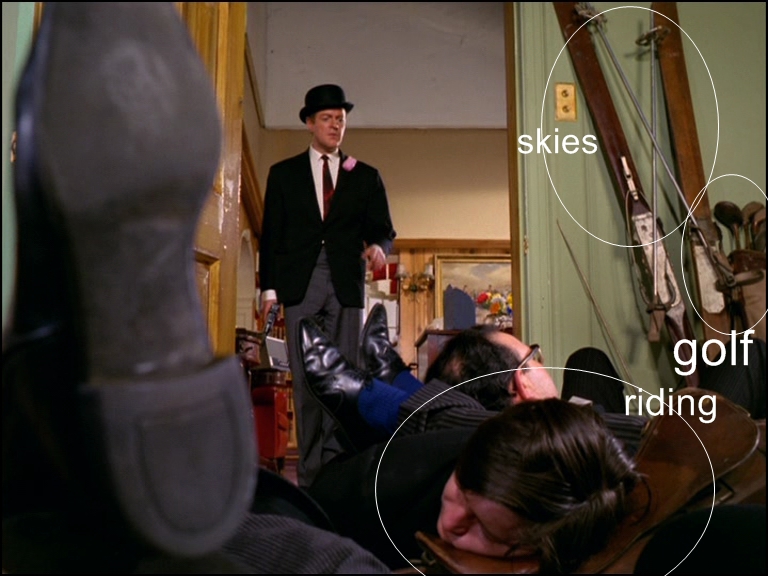 One gets the impression that Steed does quite a lot of sport on vacation.
Riding, playing tennis (mentioned in Don't Look Behind), diving, fishing, golfing, fencing and skiing seem to be on the program.
It only raises the question of where you can dive and at the same time skiing.
In Who's Who??? he still has a ski made of wood, in Stay Tuned however he already owns one of the new compound skis. Judging from the logo, I guess it's a Völkl ski.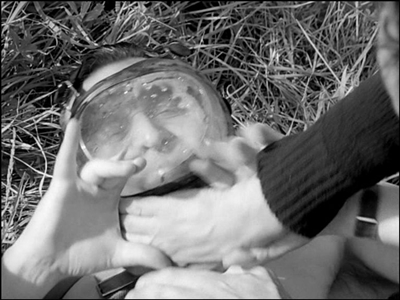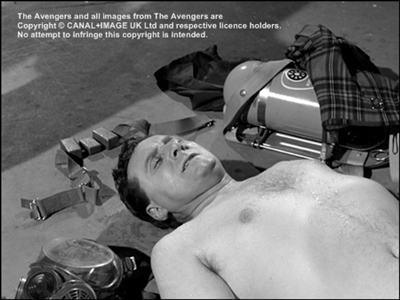 Details of Steed's diving equipment can be seen in Castle De'ath. He's using a different tuba than in Stay Tuned

The Avengers and all images from The Avengers are
Copyright © CANAL+IMAGE UK Ltd and respective licence holders.
No attempt to infringe this copyright is intended.
Trivia:


Patrick Macnee played tennis, loved riding and did show jumping.