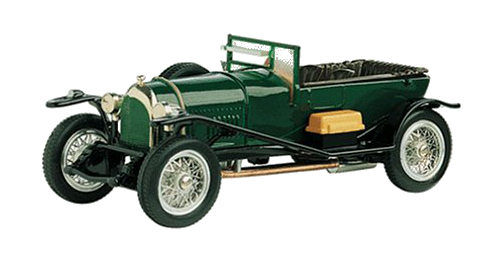 Presumably Steed's first car in The Avengers is a Rolls Royce in series 1 and he obviously used another more downmarket vehicle too, when the Rolls Royce was "too showy". (Please Don't Feed the Animals)
Then he drove four different cars in series 2 and 3: a Greyhound, followed by a Triumph Herald, an Alvis, a Lagonda.
A Vauxhall and several different Bentleys are his cars in series 4 and 5.
He drove a Bentley and two different Rolls Royces again in series 6.
During The New Avengers Steed's cars were a Jaguar and Rovers.
Fanzine articles about John Steed's driving and his cars


Geoff Barlow: Motoring Avengers Style, in: Stay Tuned, Volume 1, Issue 1, pages 23 -26
fictional information about how John Steed learned to drive and why he likes the Bentley so much.