In a few The Avengers episodes Steed wears glasses, such as in The Yellow Needle, The Grandeur That Was Rome, The Mauritius Penny and Intercrime.
That's the "Hipster Steed" look.

Funky Steed can be seen in TNA Trap, Steed in John Lennon style in TNA Faces.

Steed preserves glasses in his desk drawers in Return of the Cybernauts, he's looking through glasses in From Venus With Love.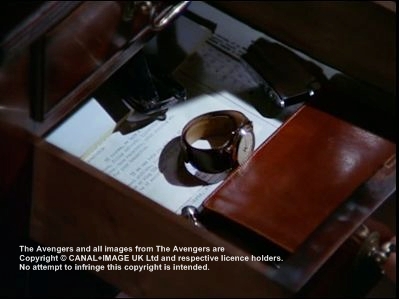 Trivia

Patrick Macnee is wearing glasses on many on set photos, especially from series 6.
Steed is wearing welding goggles in Thingumajig.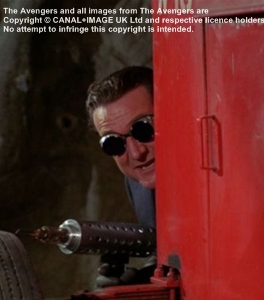 Steed with a gas mask in You'll Catch Your Death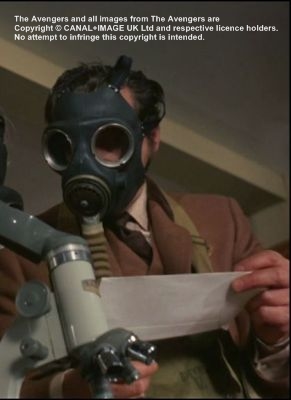 He's wearing stylish cat-eyes sun glasses in Man with Two Shadows and A Chorus of Frogs, he also wears them on photos from his holidays in The House That Jack Built.

The sun glasses seem to be Patrick Macnee's as he used them on set of The Undertakers.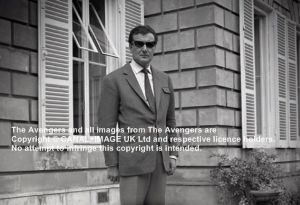 on set of
The Undertakers